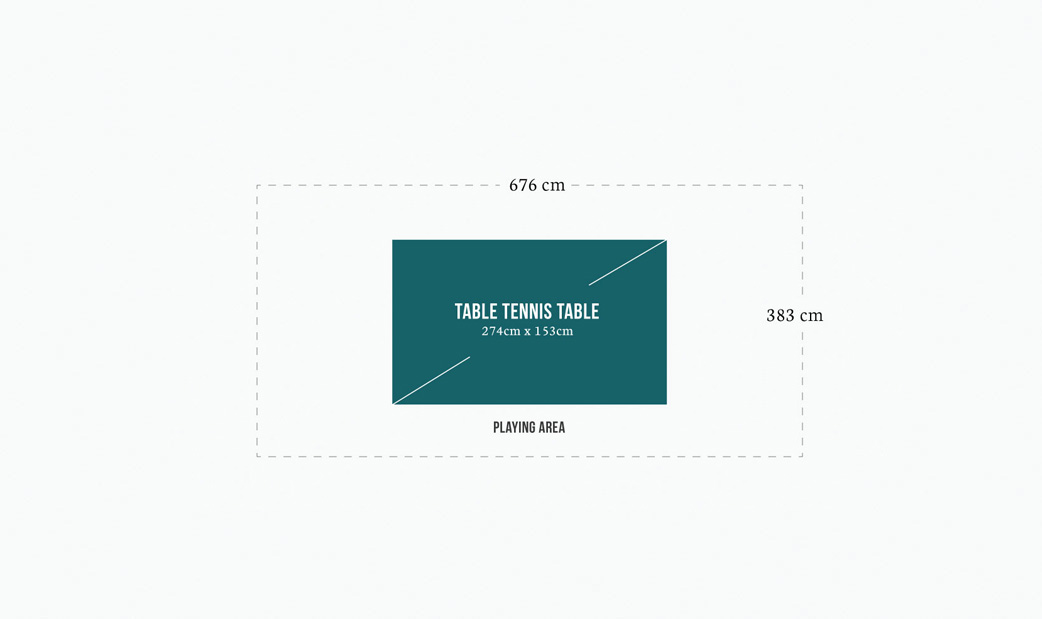 Table Tennis
Table tennis tables are one of our largest items, and a full sized table tennis table typically size up to around 273cm x 153cm. That's around the size of a 9ft table.
The official tournament space requirement for table tennis table is 46ft x 23ft – which is an incredible amount of space that renders it practically impossible for home users.
If you are interested in playing casual table tennis at home however, the minimum space that is recommended and tested by us is 6.76m x 3.83m. And of course, if space is a constraint, opt for one of our smart foldable table which makes it really convenient to owning a proper table tennis table.